Greggs to cut 820 jobs amid lockdown sales slump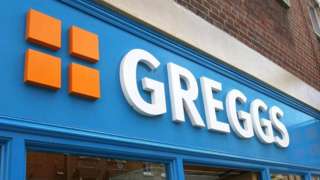 Greggs is to cut more than 800 jobs because of a sales slump due to the coronavirus pandemic.
Chief executive Roger Whiteside said the Newcastle-based chain would not be "profitable" if action was not taken.
In a statement, he said he was "saddened" that cuts were necessary but "the battle with Covid was intensifying further".
In September, the bakery business said it was in talks with staff to cut hours to try and minimise job losses.
Mr Whiteside said: "Covid trading conditions have forced this action on to our business and we are all very saddened by the need to part company with around 820 friends and colleagues, many of whom have worked with us for many years.
"At lockdown levels of sales, even after all of the mitigating action that we have taken, Greggs will not be profitable as a business and there can be no room for complacency."
The truth about it can be traced here. :
เล่นสล็อต