Creepshow Producer Comments On Cut Marilyn Manson Episode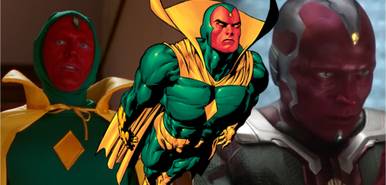 "I don't think we thought about it for more than four seconds," Nicotero said.
On February 1, actor Evan Rachel Wood spoke out on her Instagram about grooming and abuse she endured from shock rocker Marilyn Manson. The fallout for Manson was swift, and continues. AMC's horror series Creepshow dropped an episode featuring Manson entirely, and producer Greg Nicotero offered up some background during the TCA winter press tour.
"I found out about [Manson's history] at the same time everybody else did that particular morning. I don't think there was a moment where we didn't want to do the right thing and pull the episode, and I don't think we thought about it for more than four seconds," Nicotero said. "There was some great actors in that episode as well. But you know we stand by the decision. We stand by what we support and that shows."
The show must go on, though, and so the team had to make some changes.
"We did a little bit of restructuring," Nicotero continued, "and we actually pulled an episode up that stars Molly Ringwald called 'Sibling Rivalry,' which is a really fun and very clever kind of right of passage, high school, horror, episode, and it's really fun and really good and you know that we just had to keep going you know and that's what we did."
Following Wood's post, Manson's record label, booking agent, and manager have all dropped him. The Starz network will also drop Manson's guest appearance on American Gods, based on Neil Gaiman's novel of the same name, the network said in an official statement. Manson denied the accusations, calling them "horrible distortions of reality."
Got a news tip :
pg